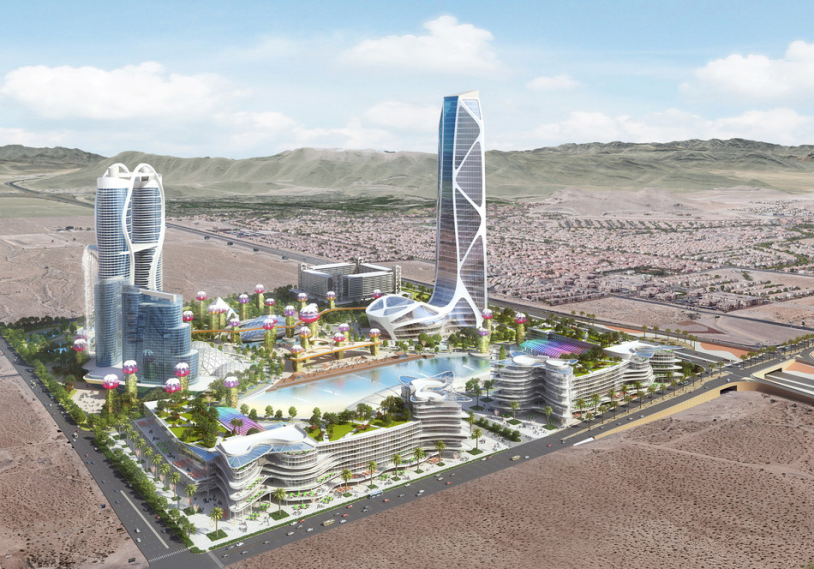 The Las Vegas valley has a lot of amazing things on the horizon! News of the largest solar farm and a high-tech, digital mini-city has been broadcasted. While we are a ways out from projected ground breakings, it brings in the next steps towards upgrading to renewable resources in a metropolitan area.
Imagine stepping into a building that takes you out of this world? We would expect nothing less from our ambitious city. The innovative project plans to have supertrees, vertical gardens, and an array of renewable energy technology throughout the area. Bleutech Park is reported to be featuring a completely "off-the-grid" along with high-tech residential and tech-smart
The Gemini Solar Project is set to be the largest solar farm in the U.S. This project would provide a huge increase into renewable energy in Nevada. NV Engery's resource plan also includes two storage facilities to accompany the solar farm. While experts are still reviewing the environmental impact that this project will have on the environment, it is safe to say that they are taking every precaution to provide solutions to the impact the project will have.
Check out the links providing more information about these up and coming projects that are looking to enhance the forward momentum of The Fabulous Las Vegas!