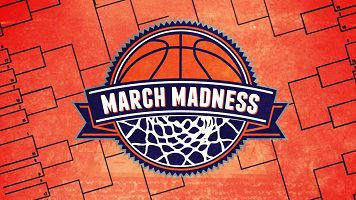 March, March, March. What a crazy month you are. March madness is the nick-name for the NCAA Basketball Tournament, but there are so many other things that make March one of the best months of the year.
I can say without hesitation that March is one of the top 12 months in the year. Here are some of the things that make March Magnificent.

1. Spring Break! College students, and younger students for that matter, have March circled on their calendar. They have been studying like mad since the end of Winter break and cannot wait to let their hair down and cut loose in resort towns all across the world. Stay safe and be responsible.

2. Basketball and Hockey. The regular seasons of the NBA and the NHL are winding down and play-offs are just around the corner. Teams are jockeying for position to not only reach the play-offs, but to contend for that all elusive NBA Championship and the Stanley Cup trophy. Competition is fierce. March is a great time to watch professional basketball and Hockey.

3. We're talking baseball. Baseball players report to spring training at the end of February and early March. Spring training facilities around the country are teeming with excitement over the return of America's pastime, BASEBALL. Buy me some peanuts and Cracker Jack's and let's head to the ball park.

4. The snow starts to melt and the hiking trails are visible again. Time to dust off that walking stick and go for a stroll outdoors.

5. Spring Fever. Do you feel like a nap during the middle of your work day? Do you gaze outside and wonder what it would be like to be outside, running through the field with you puppy by your side? Make it happen.

6. And, as mentioned above, March is about MARCH MADNESS. Sharpen up your pencils and fill out your brackets. It's NCAA Men's Basketball tournament time. Two years ago Warren Buffet offered $1,000,000,000 to anyone who could fill out a perfect bracket. Count the zeros people. That's a BILLION dollars. In case you didn't hear, no one picked a perfect bracket. What will he offer this year? Will you be in the running?

7. And finally, March is a great month to put house on the market for sale. The school year will be ending soon and families will be looking to move-up in home size and secure a home in the school zone they desire.

Call us today and we can discuss your real estate needs. 702-434-4663.
Let's work together to make this a Crazy, Crazy March.